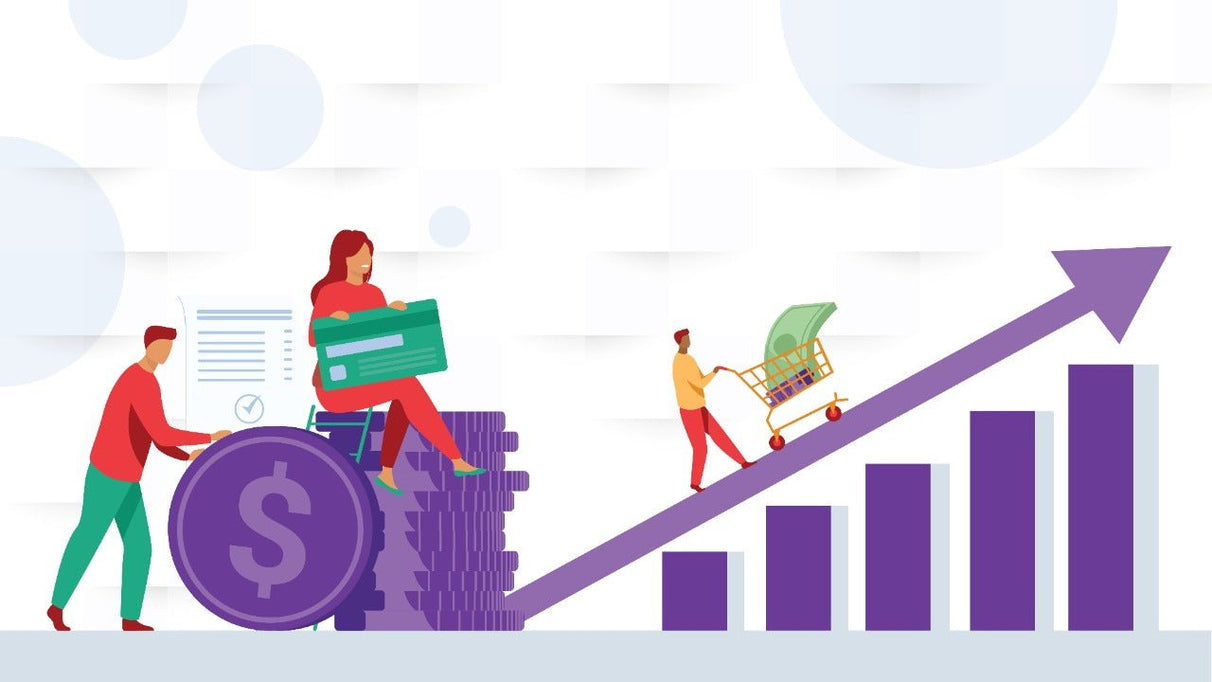 news
How to Grow Your Small Beauty Care eCommerce Business in UAE
The beauty care industry has always been resilient throughout the world. And why not? Everybody wants to look good, so they invest in good quality products. Research indicates that the beauty industry generates $500 billion globally in sales per year and employs millions of people worldwide.
However, the coronavirus outbreak has changed the game for each business, and the beauty industry is no exception.
Beauty care businesses, like many others, are increasingly going online. In these difficult times, brands' websites, shoppable market places, and social media platforms have become indispensable. Now more and more brands, big or small, are selling their beauty products and cosmetics online.
Image via: Beauty Industry Statistics  
So, if you want to expand your beauty care eCommerce business, now is the time! BUT, BUT, BUT, the question is – What is the best way to proceed with that?
If you have the same question, you've come to the right place. We've compiled a list of the best tips to help you grow your Beauty Care eCommerce Business.
Take a look…
1. Have a Neat and Clean Web Presence.
Believe it or not, having a neat and clean website is imperative to grow the Beauty Care eCommerce Business. More often than not, eCommerce businesses fail because of poor web presence.
Know that today's consumers are not easy to attract. Whether you own a large cosmetic company or a small eCommerce business, you must be very specific about your elements, such as your logo, color scheme, and so on.
If your products are not displayed well, or if your website is clumsy, or it takes too long to download, your consumers will never buy from you.
2. Know Your Target Customers.
The second most important step to expand your beauty care eCommerce business is to know your target customers.
Whether you own a brick-and-mortar shop or an online store, the rule of thumb is to know your customers well. This refers to the specific section/category to which you cater, such as young, females, or males, and so on.
Shocked??? Don't be! Because we live in a modern world in which businesses are categorically divided to ensure smooth operation. One of the best ways to grow a beauty care eCommerce business is by fulfilling your customer's needs.
Know what they need, and look for solutions! Remember, HAPPY CUSTOMERS ARE LOYAL CUSTOMERS!!
3. Know Your Competition.
I know how it feels to hear the word "competition." We all wish to have no competition and thrive in our respective fields.
Unfortunately, like any other industry, the beauty industry is also swamped with the inescapable competition. And the more sobering truth is, it's not easy to earn customer loyalty. The moment you lack in your effort, you start losing your customers to your rivals.
Therefore, knowing your competition is essential when it comes to expanding your beauty care eCommerce business. You can find out what your competitors are up to by joining beauty forums and online groups.
4. Keep Up with the Latest Beauty Trends.
This is yet another critical step if you wish to grow your Beauty Care eCommerce Business in the UAE. Keeping up with the newest beauty trends can help you significantly grow your eCommerce business. It boosts your company's credibility with your target audience and helps you stay ahead of the competition.
Some of the ways to stay up to date on the latest trends and updates in the beauty industry are:
Joining a networking or engagement group with members from your industry on platforms like Facebook and Instagram.
Subscribing to a few tribes like Vogue, Allure, Cosmopolitan, Professional Beauty Magazine, and so on. All of these publications are available both online and in print.
To stay up to date on the latest beauty trends, you can even follow relevant industry leaders, influencers, digital magazines, community groups, professional beauty blogs, and so on.
Remember that today's beauty consumers are more informed than ever; you can't sell them something that is out of date. It will, in fact, have a negative impact on your bottom line.
5. Keep Up to Date on Your Products.
If you don't know what exactly you sell, there's no point in having a business. As an entrepreneur, you should be the first to be well-versed with what you sell, irrespective of the size of your business.
Having knowledge about your products/services can help you design impressive strategies for your eCommerce store. Whether you are selling fanola, mira, mariani, or any other cosmetic brand, you should know everything about your products.
6. Make the Most of Technology.
Last but not least, the most important aspect of growing a Beauty Care eCommerce Business is Technology. It plays a key role when it's about the growth of Beauty Care eCommerce sites or eCommerce stores.
There are a lot of ways you can use technology to your favor, such as Google ads, Google Campaigns, etc.
Example: Eyewa, one of the leading Dubai-based online retailers, has become the GCC's largest eCommerce store for eyewear brands. Eyewa wanted to promote the various brands and products available on the online store.
So it used Google Ads and the keyword planner tool to promote them. As a result, Eyewa achieved significant cost savings while also achieving a remarkable 4:1 return on ad spend (ROAS).
Wrapping it up…
So, these are the 6 steps you should take to grow your Beauty Care eCommerce Business in the UAE. All these are tried and tested methods that have helped companies of all shapes and sizes achieve their goals. Follow them; they can change your bottom line as well.
---