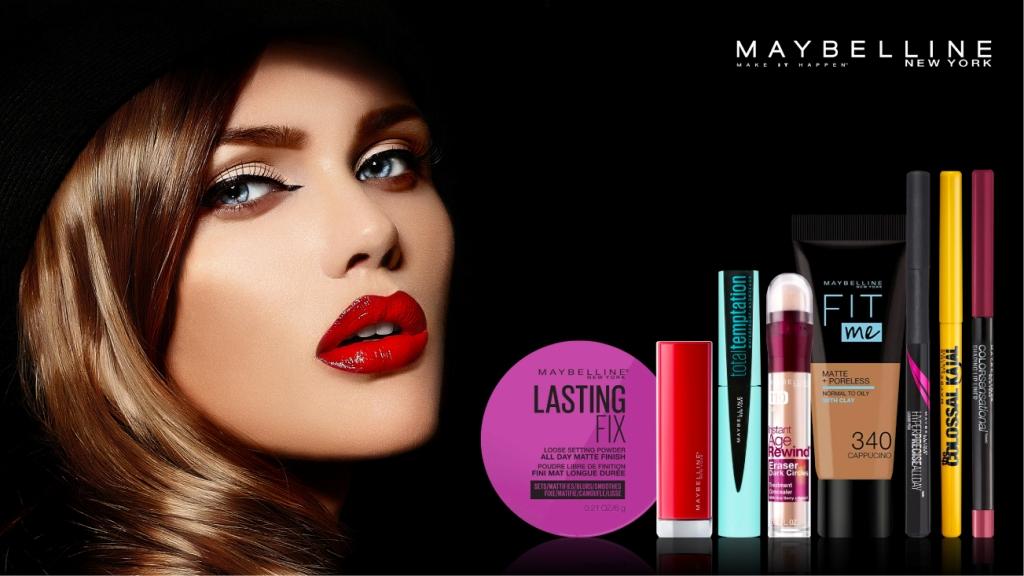 news
12 Essential Makeup Products for Beginners in 2022
Makeup plays a crucial role when it comes to jazzing up your overall look. Essential makeup products are just as crucial as the outfit and shoes you choose when it comes to dressing up. Wearing makeup (of course, not in excessive amounts) boosts people's judgments of a woman's likability and hence her attractiveness.
Whether you're a makeup newbie or have been experimenting with cosmetics for years, it's critical to have high-quality makeup essentials to create that go-to everyday look.
So, if you're planning to learn fantastic makeup techniques and enjoy flaunting your overall look, this is the post for you.
Continue reading to discover our list of makeup basics for your face, eyes, and lips, as well as the tools you'll need for applying makeup the right way.
Let's begin with the face.
FACE MAKEUP ESSENTIALS
#1. Concealer
We have Concealer, one of the most important basic makeup items at number one. Concealer is one of those basic makeup products that you should keep with you at all times, no matter what. Opt for a creamy formula, like Maybelline Instant Age Rewind Eraser Dark Circles Treatment Multi-Use Concealer in Caramel. It effectively conceals dark circles and unwelcome imperfections.
#2. Foundation
Foundation is yet another essential makeup product; calling it the foundation of every makeup process won't be wrong. Of course, you don't need to overuse it. Simply apply the cream in areas where you see uneven skin tone or discoloration.
Consider using Maybelline Fit Me foundation 340 cappuccino, perfect for normal to oily skin. This lightweight foundation adapts well to the skin, removes shine, and refines pores.
#3. Blush
This makeup essentials list will be incomplete without a blush in it. A good-quality blush will simply add a pop of colour to your cheeks. Make sure you buy the one with a warm tone for your go-to look. A good blush adds life to your whole complexion (But don't overdo it).
#4. Setting Powder
The final item on your list of essentials for your face is setting powder. Setting powder, used softly at the conclusion of your makeup application, will help to set your makeup and complete your look.
Spending money on a setting powder, such as Maybelline Lasting Fix Loose Powder 01 Translu, is a wise decision, especially if you have an oily T-zone or if you tend to sweat a lot. A good setting powder will make a world of difference.
It's not time to take a look at Eye Makeup Products.
EYES MAKEUP ESSENTIALS LIST
#5. Mascara
Mascara is one of those essential makeup products that you must always have in your kit. A decent mascara is all you need to define those eyes.
Mascara comes in a variety of colors; however, for a more classic look, go with simple black. Maybelline Total Temptation Waterproof Mascara, which is a terrific product to have in your collection is good to go with.
#6. Eye Liner
Eye Liner is one of the must-have basic makeup items for any woman. An eyeliner simply adds to your overall look while making your eyes look attractive.
Make sure you buy a good-quality eyeliner; Maybelline Master Precise Eyeliner Black is a high-quality eyeliner. It outlines eyes for all-day wear that doesn't smudge or fade. Its ultra-fine tip gives you complete control over whether you want to draw thin or thick lines. Moreover, it dries fast, resulting in a waterproof and smudge-proof finish.
#7. Kohl
Create a beautiful eye look with kohl (also known as kajal). When applying kajal, start at the lower waterline, then gradually put it a little more heavily on the lower lash line and smudge it well under the lash line. It will help you achieve a stunning eye makeup look in minutes.
Use Maybelline New York Colossal Kajal Kohl Eyeliner Black for that dramatic and gorgeous eye look.
#8. Eye Shadow
Make use of eye shadows to rapidly brighten the region around the eyes when doing a touch-up. Use neutral colors such as warm brown or charcoal gray to create a relaxing look.
It's time to move on to the most important facial part, i.e., lips.
LIPS MAKEUP ESSENTIALS LIST
#9. Lipstick
No matter how much you deny using lipstick, you cannot ignore the fact that a splash of color can make a huge difference in your overall look.
Just imagine a black attire with bold red lipstick, and you're all set to rock a ball party. Lipstick is one of the must-have makeup essentials in your bag. If you're not in a mood to go bold, opt for nude and natural pink shades that complement your complexion.
Lipstick not only enhances the appearance of your lips but also significantly improves your mood. Lipstick-wearing women exude confidence, boldness, and strength. Maybelline 385 Ruby for Me Lipstick is an incredibly beautiful lip colour that will accentuate your natural attractiveness. This creamy, hydrating lipstick infused with shea butter leaves the lips feeling smooth and supple. Have at least three to four colours so as to match your clothing and the occasion.
#10. Lip Liner
A very well-defined lipstick goes a long way, which is only possible with a lip liner. Lip liner is one of the most important makeup essentials to have in your basic makeup kit.
Try Maybelline Colour Sensational Lip Liner 110 Rich Wine. This automatic pencil contours your lips effortlessly.
MAKEUP TOOLS LIST
Only having essential makeup products is not enough; you need the right tools to apply your makeup. Using the right tools, blend it perfectly, and make you look stunning. Take a look at must-have makeup tools for your go-to makeup.
#11. Brushes
Consider investing in high-quality brushes such as Globalstar Makeup Brush. You will need a number of them for different purposes, such as:
A face brush (for applying foundation)

A smaller, fluffy angled brush (for applying blush and/or bronzer to the cheeks)

A fan brush (for applying highlighter)

A fluffy powder brush (for applying finishing powder or bronzer to the entire face)

A basic eyeshadow blender brush (for applying eye shadows).
So invest in good-quality brushes for perfect application.
#12. Beauty Blender
If you're not comfortable applying foundation with a brush, invest in a beauty blender. In the world of beauty, a blender is an excellent substitute for a brush.
Globalstar Lip Shaped Beauty Blenders are ideal for applying makeup to sensitive eye corners and creating a smooth, even base.
Thus, these are the twelve essential beauty products you must have in your basic makeup kit for your go-to look.
Whether you like a more natural look or bright party makeup, carry these makeup essentials in your cosmetic bag for quick and easy pre-party preparation and touch-ups.
---